Language Requirement: English,French
Request Number: 2
Job Type: Full Time
School Level: University
Student level: undergraduate students
School Location: Xi'an, Shaanxi
Fall Semester: September-December
Spring Semester: March-June
Monthly Salary: 4200 – 5500 RMB
Accommodation: On-campus Flat
Work Load: 16 hours per week, 16-17 weeks per semester
Teaching Subjects:
Particular Requests:
–at least two year teaching experience
–TESOL certificate;
–BA degree holder, Master or PhD holders are highly preferred (Degrees should be in Liberal Arts & Humanities Subjects);
Benefits Package:
–Monthly salary;
–Free on-campus lodging with furniture and kitchen facilities, water, electricity and heating;
–¥ 2,200 travel subsidy upon one academic year contract;
–One round-trip flight ticket between Xi'an and your permanent address upon one academic
year contract (Economy Class);
- The insurance of serious diseases which need hospitalization for those who are under 60.
Living Facilities:
Apartment with living room, bedroom, bathroom and kitchen, television, air-conditioners, refrigerator, washing machine, cookers, microwave, internet access, wardrobes, sofa, tables, etc.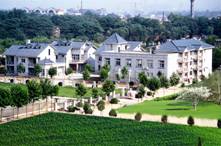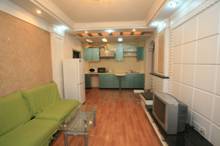 Application Documents:
–Resume
–Degree Certificate
–TESOL Certificate
–Photo page of Passport
–Letter of Recommendation if previously taught in China
NOTE:Please send the above mentioned documents to us, either hard copy or e-copy is acceptable.
Contact:
Zhang Jian, Catherine|
Tel: 86-29-88751484
Fax: 86-29-88751030
Email:intercenter_xaiu@163.com
Mailing Address: International Center, Xi'an International University
18 Yudou Lu
Xi'an, Shaanxi, PR. China 710077